Sarah Almas: Canada plays soccer, not football. No, it's nothing to be surprised. Football is called 'soccer' in many countries including the United States and Canada. That Canadian soccer team is coming to Qatar. Despite having a very limited history of participation in the World Cup, the team wants to present a big surprise. They have that power.
Canadian Football History:
Football in Canada refers to the game of 'Rugby'. And football is 'soccer' for them. Which is not the most popular game in that country. But 'soccer' started long ago in Canada. Canada sent a team to America in 1885. In the first unofficial match held in New Jersey, Canada beat the host America 1-0.
Canada played its first FIFA-recognised international match much later, in 1924. The opponent was Australia. The hosts won the match held in Melbourne 3-2. George Forrest scored the first international goal for Canada.
A few days later, Canada got its first win in international football against Australia. Result 1-0. Dick Stobert scored the team's only goal to seal a memorable victory.
International Football Success:
The North American 'CONCACAF' region is dominated by Mexico and the United States. Breaking the dominance of these two countries, only Canada has the record of winning the CONCACAF Gold Cup or Championship twice. That was in 1985 and 2000. Last time they lost to Colombia in the final. Asia's South Korea played as a guest team in the 2000 CONCACAF Gold Cup, apart from Latin Colombia and Peru. Therefore, winning the CONCACAF Gold Cup in 2000 is something special for Canada.
Canada also won gold at the 1904 Summer Olympics. Won the North American Nations Cup in 1990.
Canada has played only once in World Cup football in 1986. Although no matches were won or drawn away, not a single goal was scored. After conceding five goals in three matches against France, Hungary and the Soviet Union, they left the group stage empty-handed. Canada's debut match in the World Cup was against France. France won the match with a goal by Jean-Pierre Papin.
Canada played in the 2001 Confederations Cup as CONCACAF regional champions. Despite losing to Cameroon and Japan, Canada surprised in the second match. Brazil ended the match with them goalless. This is a memorable event for Canadian football.
The best in Canadian history: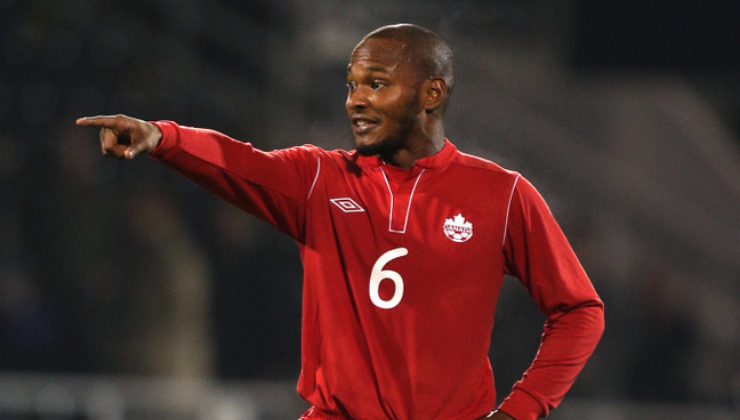 Julian de Guzman became the first Canadian player to play in the Spanish La Liga. Played in Deportivo La Coruña from 2005-2009. He was the club's player of the year in 2007-08 season. The number of international matches for the country is 89 and goals are 4. He is the second highest international match footballer in Canada. He became the 'Most Valuable Player' of the CONCACAF tournament in 2007.
Craig Forrest spent his entire club career in England from 1985-2002. This keeper has played for Ipswich Town, Chelsea and West Ham. The number of matches in Canada jersey is 56. Won the 2000 CONCACAF Gold Cup.
Road to Qatar:
Canada is coming to the World Cup in Qatar as the best team in the CONCACAF region. They had to go through three stages. In the first round, Canada defeated Suriname, Bermuda, Aruba and Cayman Islands in all four matches. Scored 27 goals in four matches. Digested only 1.
The second round was a play-off for the best of six groups. From which three teams got place in the final round. Canada defeated Haiti 4-0 in the two leg match based on 'Home and Away'. came up with the top team in the last phase. Where was Mexico, America, Costa Rica, Panama, Honduras, Jamaica and El Salvador. Canada has retained the top position here as well. At the end of 14 long matches, they won eight, drew four and lost two. With 28 points in total, they directly got the ticket to Qatar World Cup. In the last round they scored 23 goals and conceded 7.
The two best scorers of CONCACAF in the qualifying round are Canadians. Cyle Larin scored 13 goals and Jonathan David scored 9 goals. In addition, Lucas Cavallini and Alphonso Davies have scored five goals.
Canada is coming to the World Cup with the best team:
Canada's current squad is said to be the best in their history. Many Canadians are playing in European leagues. One of whom is Alphonso Davis. He is a regular member of Bayern Munich, one of the best clubs in the world. At the age of 22, he played 34 matches for the country. Equally skilled at left back or left winger, Davies also scored 12 international goals. 133 matches have been played for Bayern since the 2018-29 season. Won 12 trophies including UEFA Champions League. In 2021, he was selected as the best of the year in the CONCACAF region. In 2017, he was the top scorer of the CONCACAF Gold Cup. Won the Canadian player of the year award three times. He is already considered one of the 'greatest talents' in Canadian history. He has all the qualities to be a world star in the future.
Canada team's most experienced Atiba Hutchinson. This 39-year-old midfielder has played the most 97 matches for the country. And scored 9 goals. He is sure to be in the Qatar World Cup team. This will be his last tournament. He will be the first Canadian centurion footballer to play in three World Cup group stage matches. He has been playing in Besiktas since 2013. He has been Canada's best of the year six times, including in 2017.
Cyle Larin has the most goals for Canada with 25, having played 54 international matches. Joined Belgium's best club Brugge for the 2022-23 season.
Jonathan David has 22 goals. That too in only 34 matches. He is the second highest international goal scorer for Canada. Scored four goals in 10 matches in 2022. All in all, you are in a great mood. In 2019, he received the honor of Canada's best footballer of the year.
Canada's number one keeper Milan Borjan has played 67 matches. He is a symbol of the party's trust. He has been playing in Serbia's Red Star Belgrade since 2017.
Recent Performance:
Canada has played 10 international matches in 2022. Won 6, lost 4. Beat World Cup hosts Qatar 2-0 in September. However, they lost to Uruguay 0-2.
Coach and tactics:
England's John Hardman has been working as the coach of the Canadian football team since 2018. This is his first work with a male team. At the beginning of his career, he coached the women's teams of New Zealand and Canada.
Canada's place in the World Cup after 1986 under Hardman is a great success. In 2026, Canada, America, Mexico will jointly host the World Cup. He is making every effort to transform Canada into a strong team before that time. It can be said that they are already getting success.
Hardman has played 45 matches in the dugout for Canada. Out of which the team won in 31 matches. Four draws and 10 losses. He gave Canadian football an aggressive mentality. That is why the number of wins and losses in their matches is high. Compared to the draw is less. Canada's game with an aggressive mentality against big teams is so enjoyable. Any team going into the field against them with a little extra confidence.
Hardman's preferred World Cup XI could be – Milan Borjan (goalkeeper), Sam Adekugbe, Kamal Miller, Steven Vitoria, Alistair Johnston, Atiba Hutchinson, Jonathan Osorio, Stephen Eustaquio, Alphonso Davies, Jonathan David, Cyle Larin.
Canada's 26-man squad may include:
Goalkeepers – Milan Borjan, James Pentemis, Diane St. Clair
Defence: Sam Adekugbe, Derek Cornelius, Daniel Henry, Alastair Johnstone, Richie Laryea, Kamal Miller, Stephen Vitoria, Joel Waterman
Midfield: Stephen Eustaquio, Liam Fraser, Junior Willett, Atiba Hutchinson, Mark-Anthony Kaye, Jonathan Osorio, Samuel Piette, David Wotherspoon
Forward: Tajon Buchanan, Lucas Cavallini, Jonathan David, Alphonso Davies, Cyle Larin, Ike Ugbo, Liam Miller
Target for World Cup:
In the 2022 FIFA World Cup, Canada has got world-class opponents like Belgium and Croatia in the 'F' group. There is Morocco in Africa. So it will be difficult for Canada to get through the group stage. Although they have the power to cause 'accidents'.
Canada's World Cup begins with a match against Belgium on September 23. The two teams have met only once in international football. In that match in 1989, Canada lost 0-2.
Canada's opponent is Croatia on November 27. And the last group match against Morocco on December 1.
Conclusion:
Initially, getting through the group stage would be a huge success for Canada. Even a win would be their best ever World Cup success. But the current team of Canada is very strong. They are going to Qatar with the goal of doing something incredible.
Kri/sp-001