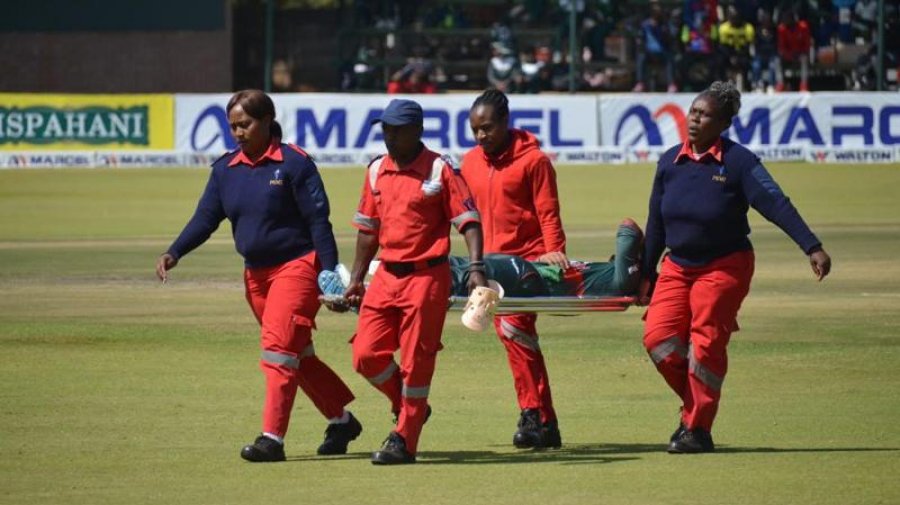 Kriralok Desk: Liton's bat was getting wider as time went on, though he started slowly. He was also walking towards the century after completing the half-century. But the injury stopped! This opener was forced to leave the field as a retired heart due to leg muscle tension. But in the end not only the field, Liton was knocked out from the Zimbabwe series. Liton's tour of Zimbabwe ended with a hamstring injury.
He pulled a muscle while taking a quick single off the first ball of the 34th over at the Sports Club ground in Harare on Friday (August 5). After collapsing to the ground, Liton was forced off the field on a stretcher. For this reason, doubts have arisen about his return to the field in the Zimbabwe series and the Asia Cup. Bangladesh team's physio Mujadded Alfa Sani said the same.
The Asia Cup will start from August 27 in the United Arab Emirates. If Liton takes three-four weeks to recover, there are fears that he will be available for the biggest tournament in the subcontinent. The countries have to give the Asia Cup team by August 8. After Sohan's injury, Liton's injury left the selectors in a difficult situation.
Bangladesh lost the first ODI today against Zimbabwe by 5 wickets and lost the series by 1-0. Earlier in the day, Tamim's team scored 303 runs by batting. In pursuit of runs, the hosts left the field winning by 5 wickets with 10 balls in hand.
Kri/sp-001