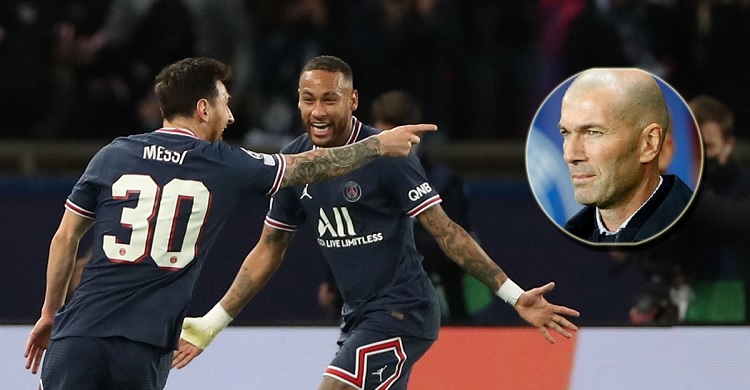 Kriralok Desk: Zinedine Zidane is set to coach Paris Saint-Germain this summer, according to a leading French journalist. Mauricio Pachettino will be replaced by France's World Cup-winning captain.
Daniel Riolo was the first to break the news of Lionel Messi's joining the Paris Club from Barcelona last season. According to the radio station RMC Sport, Zidane is set to succeed Pachettino at the Parc des Princes for the second time this season without Real Madrid.
If Riolo's information is correct, Zidane-Ramos reunion is going to happen again. At the same time, the former French forward will also coach Messi and Neymar of the former rival club. Riolo did not rule out the possibility of Zidane coaching Killian Mbappe in the PSG.
However, Mbappe can now talk to them about joining Real if they want. But the French forward was mainly anxious to play for Real under Zidane. Presumably, France's second World Cup winning forward can stay in Paris.
Earlier, AS reported that Pachettino would leave PSG after the end of this season. His relationship with Leonardo, the sporting director of PSG, has been strained since he was prevented from succeeding Manchester United coach Ula Gunnar Sulshar last year. Meanwhile, current Manchester United coach Ralph Radzonic has joined a six-month deal. Then the Argentine coach will sit in the hot seat of Old Trafford. And Zidane will fill the gap of PSG.
However, the French giants blew up the news of any offer to Zidane. The only obstacle to his desire to join PSG could be his loyalty to his childhood club Marseille.
Zidane is currently on vacation after leaving Real last season. Former French star longtime assistant coach David Betoni has heard rumors of Bain Sports talking about his teammate, but he has locked his mouth.
Kri/sp-002