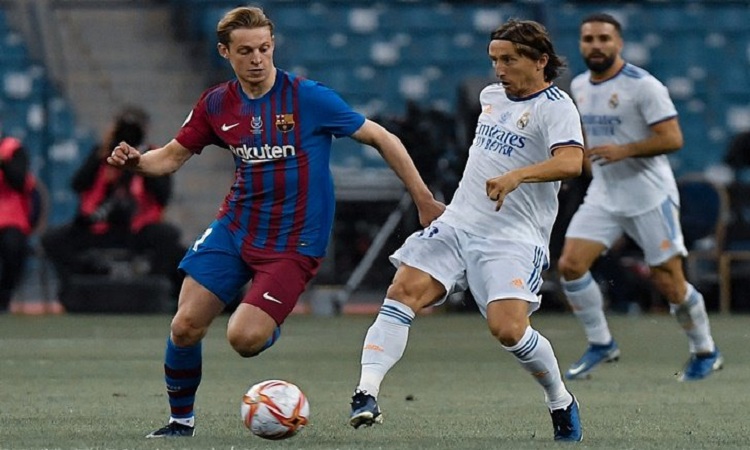 Kriralok Desk: Real beat Barca 3-2 in the Super Copa de Espanar El Clasico semifinals. Xavier's team is not doing well in La Liga this season. Even then, Barcelona wanted to turn around in the Spanish Super Cup. Barca have been knocked out of the Spanish Super Cup final after losing to arch-rivals Real Madrid.
Both teams scored one goal each in the first half. Luis de Young equalized after Barcelona trailed by Vinicius Jr.'s goal. After Karim Benzema put Real ahead again, Fati drew level in another round. And Fede Valverde made the gap in extra time. The 90-minute match at King Fahad Stadium ended in a 2-2 draw.
Real took the lead in the 8th minute of extra time with a great goal from Federico Valverde. Even then Barca did not give up. The Catalans were desperate to score. But in the end it was Real who won the Clasico. Atletico Madrid and Athletic Bilbao will meet in the second semi-final on Thursday night.
Kri/sp-001