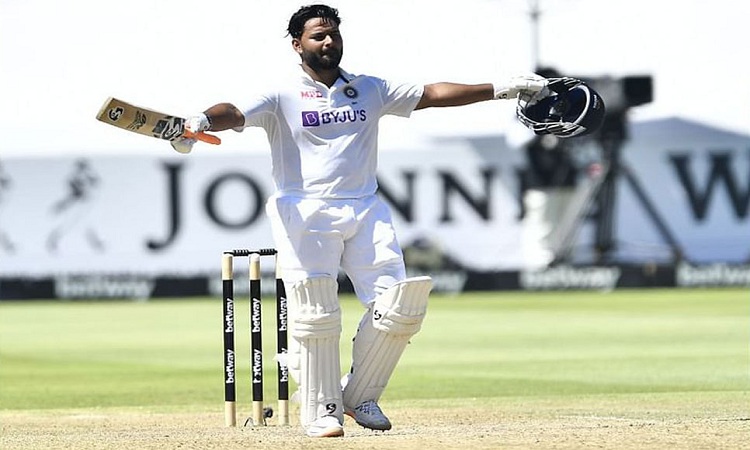 Kriralok Desk: Did Mahendra Singh Dhoni call him in Cape Town? When Virat Kohli was as young as him, Dhoni suggested that there should be a gap of six to seven months between the two mistakes. Kagiso Rabada came under fire for his counter-attack in the Johannesburg Test. He was the one who stood up in Cape Town. While taking off his helmet and collecting compliments, his teammates in the gallery looked satisfied. Cricket is known as the return century. Century is also the language of answering.
The name of the middle-aged boy standing twenty-two yards from Cape Town did not seem to be Rishabh Panth. It is as if he is standing in the shadow of Dhoni. Cold head. Stressless. Aggressive at the very last moment. As if he wrote the script of his own century innings. He remained unbeaten on 100 runs. But as he showed in this innings, Panth is actually a big match player. He scored a century in England at the very beginning of his career. Also found in Australia. This time, the Indian keeper left the memory of the century in the field of South Africa. And the record? He became the first Asian keeper to score a century in the Proteas' country.
There are many reasons behind praising Panth. This innings cannot be explained with 100 runs not out from 139 balls. Senior keeper Riddhiman Saha, who has been breathing down his neck in successive failures, will also have to add pressure. The pressure of throwing wickets in the previous innings should also be kept in mind. India will have 5 wickets for 152 runs in the second innings. He restrained himself by getting Virat Kohli in the opposite direction. India could not be expected to score 198 runs even after the captain was out. Did the way. Ashwin, Shardul, Umesh, Sami and Bumrah did not change their batting style in the midst of losing wickets. He was at the crease for 71 runs when Virat was out. In the end, he remained not out and reached the century. That's why Panth also flew this allegation of losing to Century.
Some innings are remembered forever. And that is why Test cricket is equally relevant in the T20 era. This century of Panth will be remembered as such. Just remember to pick up the bat carefully after it falls out of hand. Then fill that bat with kisses. You have to caress the bat. If not, why love the bat?
Kri/sp-001