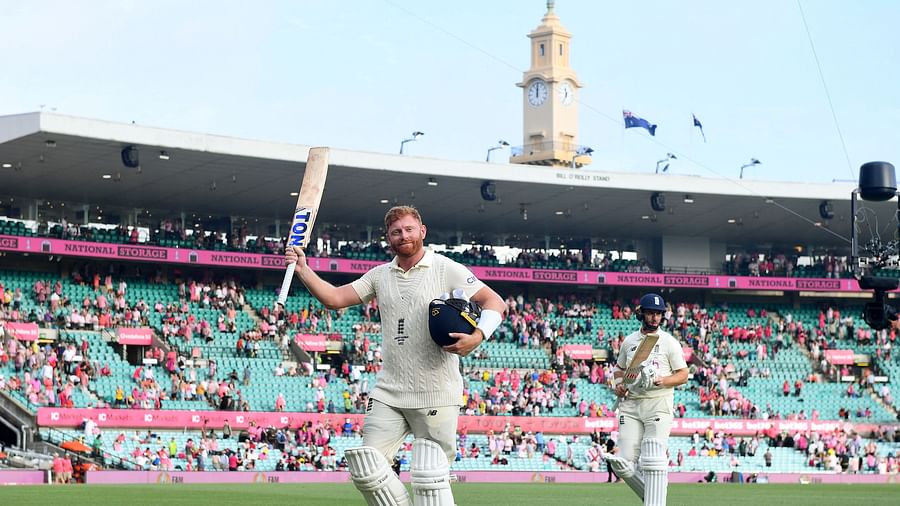 Kriralok Desk: England is trembling with five. The ball of Pat Cummins was handed over to them by Johnny Bairstore. To put it bluntly, Danny's thumb. Daniehati batsman Dana is hard to bat with a finger injury.
But Bairstow fought with his teeth clenched. Not only that, he picked up a hundred runs in the last over of the day with jaw-dropping determination. England saw the first individual hundred runs in this Ashes by climbing the Bearstore bat. Despite his thumb injury, Bairstow's remarkable century remained a reflection of England's fighting spirit throughout the day.
At the end of the third day, England scored 258 runs for 7 wickets in 70 overs. Jack Leach is with Bearstore on the wicket. England is still 158 runs behind. It cannot be said that England is in a very good condition. But it must be said that England did quite well as the first 4 wickets fell for 36 runs. England's goal now is to drag this good time as far as possible.
England started the third day with 13 runs. The English batsmen were playing carefully from the beginning. Didn't gain. Even though no runs were added to the scoreboard, the wickets were falling evenly. In such a situation, England could not take any run with 70 balls in a row. Conversely lost three wickets.
Captain Joe Root, who led England in other Tests, was also dismissed for zero. After Melbourne, the English have been frustrated by Scott Boland's ball in this Test as well. Pace bowling all-rounders like Cameron Green also fired. Root-Stokes could not take a run in the first four overs of Green. Meanwhile, Boland's bowling figure was once showing 8-5-8-2!
Stokes and Bairstow slowly brought England out of this situation. Averaged 128 runs. Stokes' bat, which had picked up a great half-century, was about to open up when Nathan Lion's ball was cut off. Stokes returned as lbw with this spinner. Cummins didn't let Joss Butler last long either. Then began the story of the Bearstore fight.
The day the test began was the death anniversary of Bairstow's father, David Bairstow. He scored a century in this first Test after 2018. Only Michael Vaughan and Alastair Cook have had more centuries in Australia than Bairstow since 2000.
It remains to be seen how big the innings can be now. The bigger it can be, the bigger England's dream of saving the Sydney Test will be.
Kri/sp-004