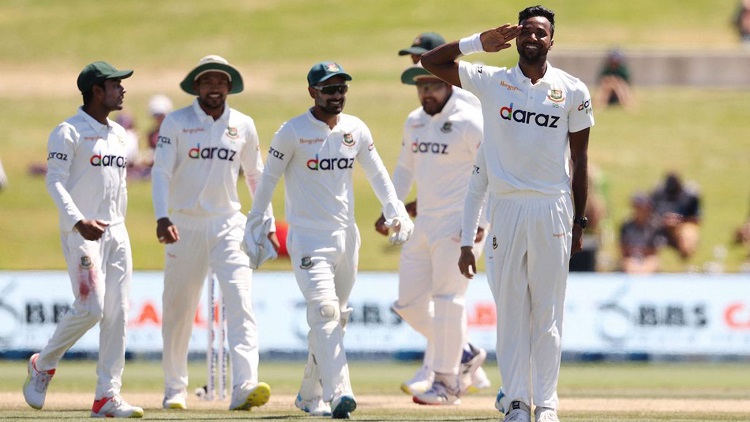 Kriralok Desk: After a great win in the first Test against New Zealand, Bangladesh's eyes are now on making history. The Tigers want to make history by winning the second and final Test of the series, which will start on January 9 at Hagley Oval in Christchurch.
Bangladesh won the Mount Manganui Test by a big margin. The Tigers won their first Test on home soil against the Kiwis. Even on New Zealand soil, the Tigers won for the first time after 33 matches in three formats of cricket.
With this victory, Bangladesh is leading 1-0 in two Test series. If they draw in the next Test, Bangladesh will get the taste of winning the first series against any big country except Zimbabwe on foreign soil.
However, Bangladesh will have to face a tough challenge in the Christchurch Test. Because the Kiwis have lost only one of the eight matches played at this venue. The Tigers will have to play on the green wicket.
Mount Manganui, Bangladesh's first Test-winning venue, was a relatively new ground, with only three Test matches played so far. New Zealand's veteran batsman Ross Taylor, who is set to bid farewell to white-clad cricket in the second Test of the series against Bangladesh, said the conditions in Christchurch would be better for them than for Bangladesh.
Taylor said, "Bangladesh has put pressure on the team despite trying to be patient enough. Many of our players have probably not faced reverse swing for most of their careers. "
"It's probably only happened in domestic cricket," he added. Besides, they also bowled very well. But the condition of Christchurch will be much more helpful for us. The help that Bangladesh probably got on Mount Manganui.
Taylor will announce his retirement from international cricket shortly after the end of this cricket season. After this Test series, New Zealand will play three ODIs and some T20s against Australia to end their cricket season. The second Test against Bangladesh is Taylor's last match. So he would like to make this test memorable.
Taylor's teammate Devon Conway, who scored a century in the first innings, said, "As a team, we want to turn around and say goodbye to him with a win.
Meanwhile, a change is coming in the Bangladesh XI in the second Test. Opener Mahmudul Hasan Joy has been ruled out of the second match due to a finger injury. Naeem Sheikh will make his Test debut instead.
Kri/sp-001