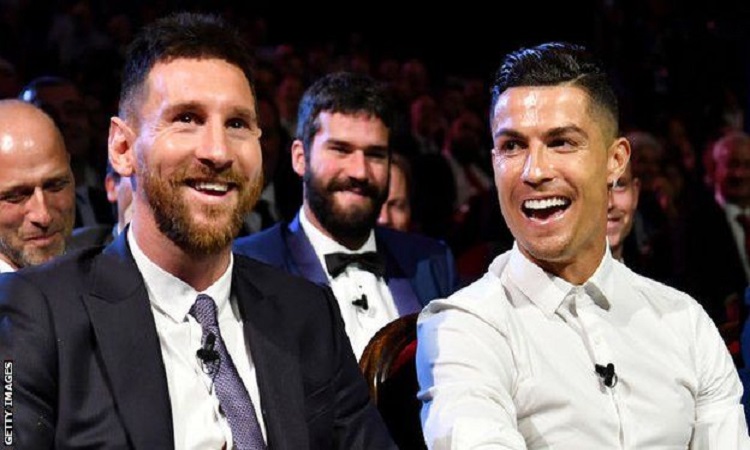 Kriralok Desk: Messi or Ronaldo, who is thegreatest of all time? This question has been going on for the last one decade. But there is no end to the controversy. Fans of the two stars sit down to match their stats. Somewhere Ronaldo overtook Messi, somewhere Messi.
The issue came to a head after Messi recently won his seventh Ballon d'Or. Ronaldo fans have claimed that this year's award is worthy of Bayern star Lewandowski. Ronaldo also supported the anti-Messi post on a fan page.
When the football world is fighting over the issue, Messi himself said that he does not think about it at all. However, Messi did not deny that he has a rivalry with Ronaldo. Messi gave an answer to France Football magazine in this regard.
"The rivalry with Ronaldo is due to playing in the same league," Messi told France Football magazine recently. That was great. It has helped us grow as footballers. But it has happened without any competition among themselves. '
Messi said that he enjoys the competition. Although he doesn't think much of others. He said, 'What I have always wanted is self-improvement. I don't think much of what others are doing. '
The PSG star has scored 756 goals in 948 matches for clubs and internationals. There, Ronaldo has scored 801 goals in 1095 matches. Meanwhile, Ronaldo ahead. Messi, on the other hand, has bagged the Ballon d'Or seven times, while CR Seven has five.
Kri/sp-001