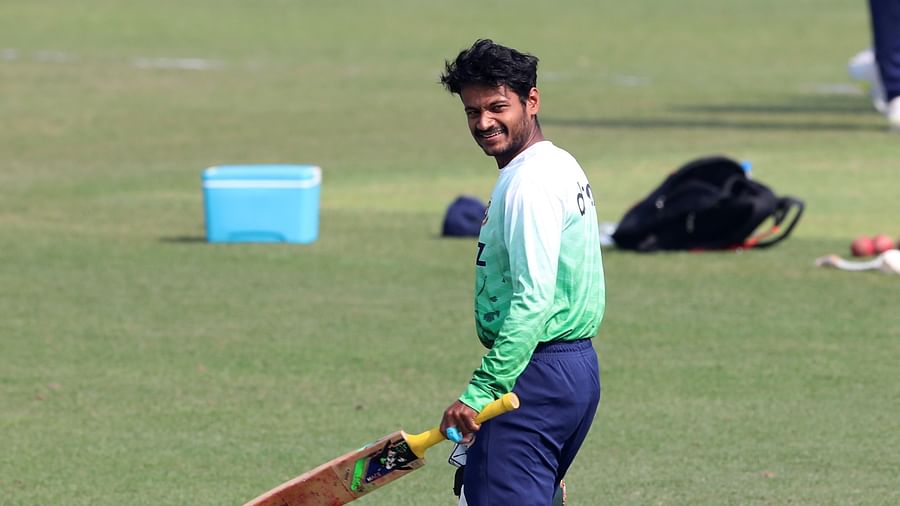 Kriralok Desk: Due to rain on the previous day, the game was played for only one session (27.3 overs). Today, of course, the Bangladesh team got the whole day to prepare. After New Zealand XI declared the innings with 146 runs for 7 wickets, Bangladesh batted 76.4 overs and scored 269 runs for 8 wickets. Young batsman Mahmudul Hasan and veteran Mushfiqur Rahim have completed half a century of preparation.
The day's play ended with New Zealand XI scoring 71 for 5 at the Bay Oval at Mount Manganui. Abu Zaid took 3 wickets and Taskin Ahmed took 2 wickets. This morning, however, the New Zealand XI batted better than the previous day. Jacob forgot half a century. And that is why New Zealand XI declared the innings with 147 runs for 7 wickets. Mehedi Hasan Miraj took 2 wickets for Bangladesh today.
Opening batsman Sadman Islam returned quickly after batting. His partner Mahmudul formed an alliance with Nazmul Hasan, who came down in three. Though Nazmul was out for 27 runs, Mahmudul remained steadfast. Though Test captain Mominul Haque was dismissed for 9 runs, Mahmudul teamed up with experienced Mushfiqur Rahim. Both drink half-centuries.
Mahmudul played 131 balls and scored 66 runs in 11 fours, runs around the wicket. Mushfiqur was more aggressive than Mahmudul. He also made 7 fours and 1 six in 91 balls. Liton Das, Yasir Ali and Mehedi Hasan also used the opportunity to bat. Liton 41, Yasir 21, Miraj 20 runs. Taskin also came down to bat and made 10 off 13 balls.
Kri/sp-001