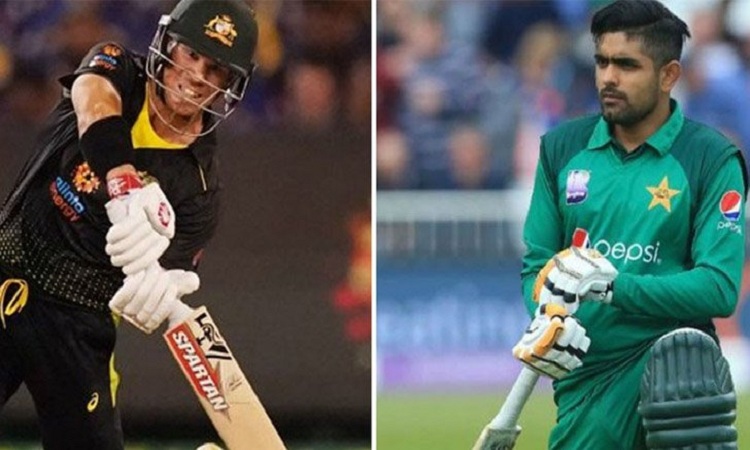 Kriralok Desk: Pakistan captain Babar Azam might have won the award for the best player of this year's T20 World Cup if he had reached the final. However, according to many, Babar Azam is the best player in the T20 World Cup. According to many, both are the best. And none of these two best players of the World Cup got nominated in the fight for the best T20 cricketer of the year this time!
The ICC, the governing body of cricket, on Wednesday released a shortlist of four finalists for the 2021 Twenty20 Cricketer of the Year award. Pakistan's wicketkeeper-batsman Mohammad Rizwan and England's wicketkeeper-batsman Jos Butler, Sri Lankan all-rounder Wanindu Hasaranga and Australia's Mitchell Marsh were named in the list.
Rizwan's name was desirable in the list of T20's year of the year. Rizwan has played 29 Twenty20 matches this year. He has scored 1326 runs at an average of 73.66, a century is also shining in it. And he has 24 dismissals in gloves.
On the other hand, England wicketkeeper Butler has 13 dismissals. He has scored 589 runs in 14 matches at an average of 65.44 this year. Butler scored his first century in this year's T20 World Cup. He played an unbeaten 101-run innings off 6 balls against Australia in Sharjah.
Butler started the year off well. He played an unbeaten 72 off 52 balls in the third match of the five-match T20 series against India and an innings of 52 off 34 balls in the fifth match. Meanwhile, Vanindu Hasaranga, one of the best spinners in Sri Lanka, has been performing consistently throughout the year.
However, he was not brilliant with the bat in the T20 World Cup. But his performance with the ball is great. Aiden Markram, Temba Bavuma and Dwayne Pretorius picked up a hat-trick in the World Cup with three balls to spare. It is also natural that Mitchell Marsh should be in the list of the best of the year in T20.
627 runs at an average of 36.88 and 8 wickets at an average of 18.37 in 27 matches. Many believe that the secret behind Australia's first T20 World Cup title lies in their ability to lift Marsh in the batting order. Marsh played a heroic innings to lead Australia to the World Cup title.
An unbeaten 77 off 50 balls helped Australia win. Marsh has scored 165 runs in 6 matches at an average of 61.66 in the World Cup. Strike rate 146.82.
Kri/sp-001