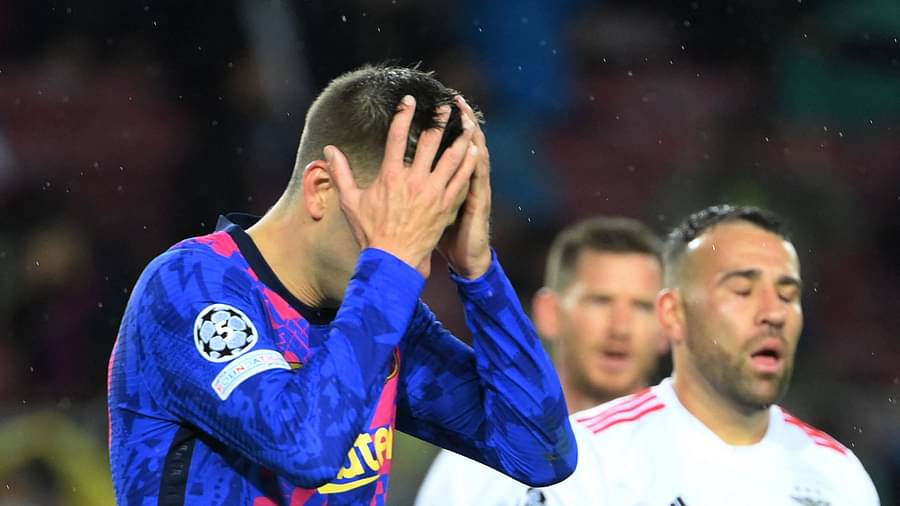 Kriralok Desk: Xavi Hernandez felt the difficult reality in his second match in the dug-out as Barcelona coach. Barca could not win the Champions League against Benfica at home last night.
The Catalan club is now worried about rising to the last 16 due to a goalless draw. Xavi will be relegated to the Europa League, the second tier tournament in European football, if they are eliminated from the group stage.
After sharing the points against the Portuguese club, Barca are second in the table with 7 points from 5 matches in Group E. Bayern Munich topped the table with 15 points. Benfica is third with 5 points from 5 matches. Barca's opponent in their last match from this group is Bayern Munich.
The German club is unbeaten in the group stage, having scored 19 goals in 5 matches in great form. Benfica, on the other hand, will face a relatively easy opponent Dynamo Kiev in their last match. Kiev, unbeaten in 5 matches, is at the bottom of the group with 1 point.
Considering the performance in the group stage, it is assumed that Barca will not be able to win against Bayern. If you want to win, you have to score a goal. Barca have so far conceded 6 goals as opposed to 2 in 5 matches. On the other hand, Bayern have conceded only 3 goals as opposed to 19 goals. In such a situation, the equation of getting in the last 16 in front of Barca is that Bayern must lose their last match.
Even if you draw, there will be a risk. Because, Benfica will win against Kiev – this is a normal calculation. In that case, if Barca do not beat Bayern, Benfica will be in the last 16 as the second best team in the group. Then Barca will be relegated to the Europa League for the first time since 2004 as the third team.
Barca will play the last match at Bayern's home ground. "We have one more match and we have to win in Munich," Barca coach Xavi said after tomorrow's draw ahead of the match. That means there is one more bullet. But if we play like this, we can win. We will go to Munich to win. There is no other way. We will rely on ourselves because we can compete against any team. "
Kri/sp-002