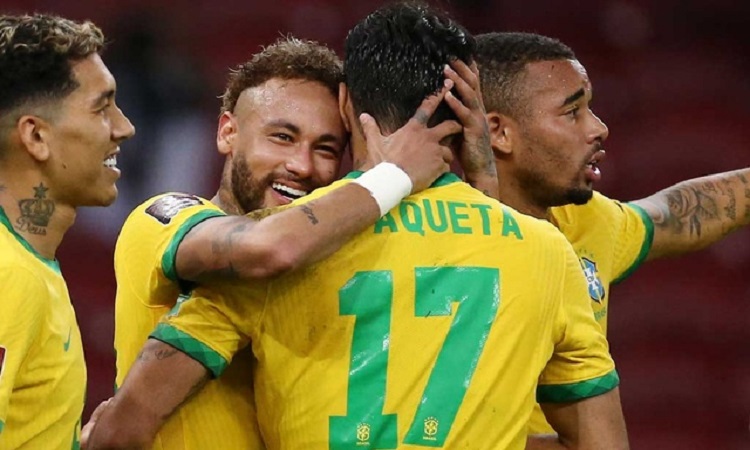 Kriralok Desk: Qatar's World Cup qualifier in Latin America is starting again. The Selecao will face Colombia tomorrow morning at the Neo Kimica Arena in Brazil. Coach Tito is making big changes in the Brazilian team against the country playing power football.
According to local Brazilian media, Liverpool goalkeeper Alison Baker will return for the match. Defender Markinios will also return in this match. Casimiro, who dropped out of the team due to a dental infection, will be seen in Friday's match. Wingback Danilo is also thinking of Titus.
In all, 4 changes can be seen in the starting XI in the Brazil team. The four players were also seen sweating in practice at the Corinthians on Wednesday afternoon. So far, Brazil is in a safe place in the World Cup mission with 31 points from 11 matches. So coach Tito can come on the field with big changes to test the team.
Possible XI for Brazil in Colombia match:
Allison (goalkeeper) Danilo, Markinios, Thiago Silva, Alex Sandro; Casimiro, Fred, Lucas Paketa; Rafinha, Gabriel Jesus, Neymar.
Kri/sp-002