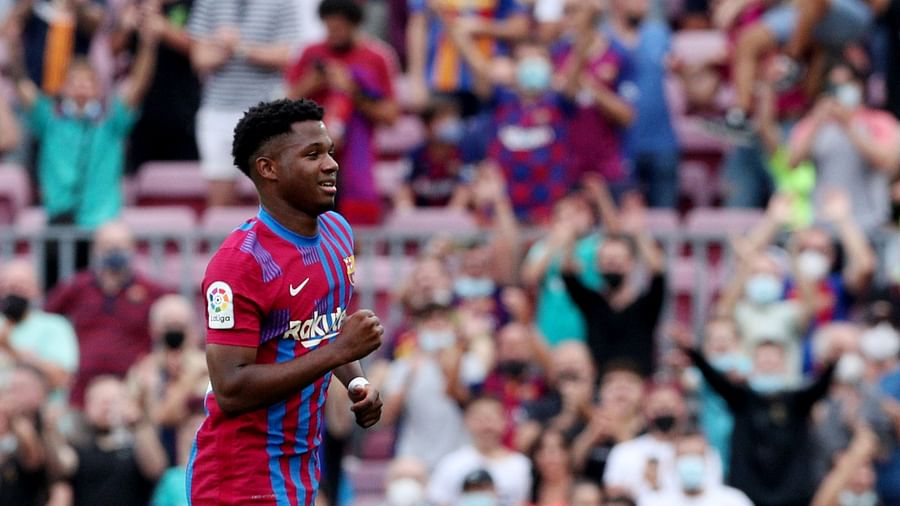 Kriralok Desk: Injury has taken away 322 days from his career. This is the biggest good news of his career. It is not common to inherit the jersey of Lionel Messi literally!
Ansu Fatir is really lucky. Barca's number ten jersey was put on the field for the first time last night.
What a wonderful way to screw people over. He scored within ten minutes into the game, signaling that Barca had not made the mistake of giving him the number ten jersey. In the return match of Fatee, Barcelona also won 3-0 against Levante. Fatee shouted after winning. He is keeping an eye on winning the Champions League and the league.
"We are Barcelona," Fatee said in an interview. We will continue to strive to win every competition in which we participate. We will fight to win every title. '
Barsa has high hopes for Fatiee. He is said to be the most talented Fatee after Messi at Barcelona's Academy La Masia. However, the proof of this trust is not only in words, but also in deeds. The huge burden of being Messi's successor has been placed on Fatee's shoulders.
It remains to be seen how much the 16-year-old Fatee can understand. Messi has increased the price of this jersey many times!
Fatee herself understands that. "I am very proud to be the number ten jersey after Messi," he said. Thanks to the club and the club captains for giving me this opportunity. '
But Fatee doesn't think it's stressful at all, "No, I'm not stressful. I am grateful to be able to wear a jersey that has given this club so much. "
Kri/sp-002