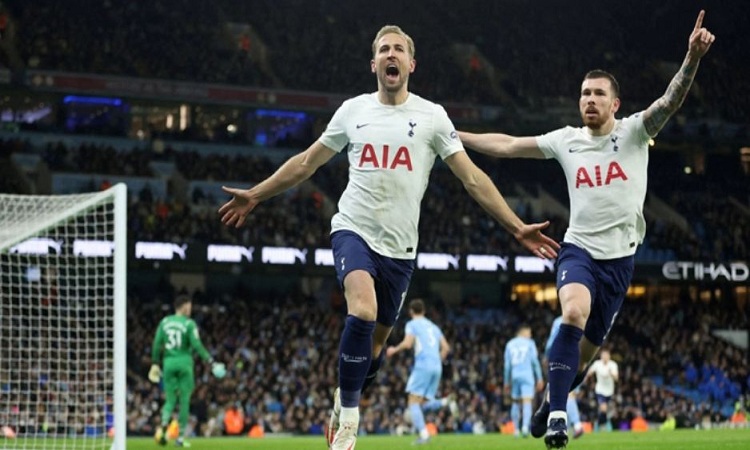 Kriralok Desk: Manchester City were flying from unbeaten for 15 consecutive matches. Tottenham Hotspur stopped their winning streak. Antonio Conte's side beat City 3-2 in a thrilling last-minute goal.
The scoreline was Tottenham 2-1 Man City at the end of the scheduled 90 minutes of the match at the Etihad Stadium, the home ground of Man City. From there, the two teams scored one more goal in extra time. In the end, Harry Kane and Hyung Min Sonra left the field with a 3-2 victory.
Throughout the match, Man City has shown absolute dominance in the fight for possession of the ball. They keep the ball to themselves about 72 percent of the time. 21 shots for the goal. But only 4 of them were along the target. Everything else was off target.
On the other hand, despite making only 6 shots throughout the match, five of them were on target. Dejan Kulusevsky led the team in the fourth minute of the match. In the 33rd minute before the break of the first half, Man City equalized with the goal of Gundogan in Ilka.
Tottenham captain Harry Kane led the team in the 59th minute of the second half. It seemed that Tottenham would win with his goal. But Riyad Mahrez equalized in the second minute of extra time from the penalty spot.
With one minute left in the allotted time, Bernardo Silver's shot was caught inside the D-box by Tottenham's Argentine defender Christian Romero. The referee blew the whistle for the penalty after watching the VAR. From there, Mahrez made the scoreline 2-2.
However, even after this goal, Man City could not avoid defeat. The Tottenham captain gave the team a thrilling victory by scoring the first goal in the fifth minute of extra seven minutes with a header from Kulusevsky's cross.
After this victory, Hotspur is at number seven with 39 points in 23 matches. On the other hand, Man City is on top with 63 points in 26 matches. Number two Liverpool collected 57 points in 25 matches.
Kri/sp-001