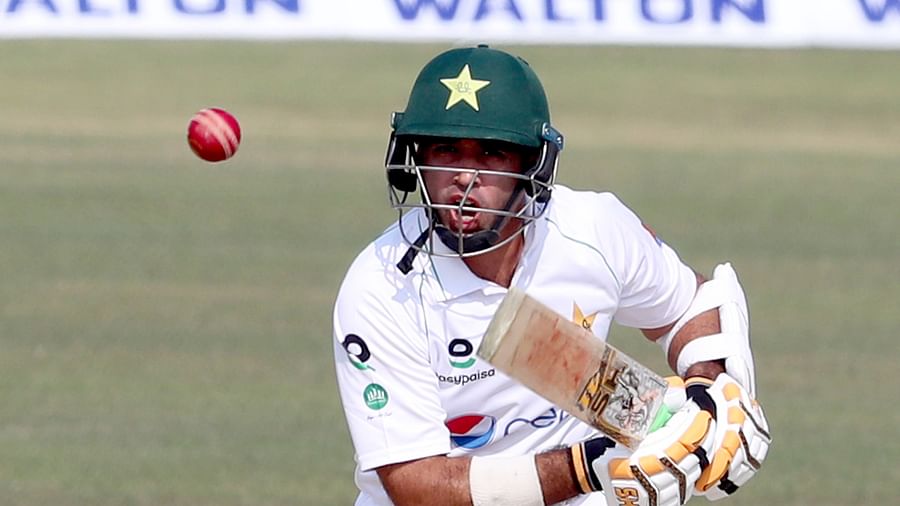 Kriralok Desk: Abid Ali played a big role in Pakistan's victory in the Test in Chittagong. After scoring a century in the first innings, he also came very close to a century in the second innings. Although he was deprived of a great glory, he became the best in the match. However, this Abid was also a victim of neglect in Pakistan's domestic cricket. Now that Abid has scored more than fifty centuries in Tests. One of the great discoveries of domestic cricket is this opening batsman of Pakistan.
At the age of 31, he got a chance in the Pakistan Test team in 2019. He scored a century in his debut against Sri Lanka in Rawalpindi. He played 184 runs in his second Test and third innings in Karachi. Abid seems to be the solution to a big problem of the Pakistan team in the opening batting of the Test. Playing 15 Tests, 4 centuries in 25 innings and 1,141 runs at an average of 49.60 in 3 fifties is a big proof of that. He proved his worth as a Test batsman by scoring an unbeaten 215 in Harare against Zimbabwe in May this year.
Meanwhile, Abid Ali has spent 14 years in Pakistan's domestic cricket. He made his debut in the 2006 Quaid-e-Azam Trophy, a domestic first-class cricket tournament in Pakistan. He has a record of batting in an innings of first-class cricket for Islamabad in the 2016-17 season. He made 231 unbeaten in that match. A few days later, in another innings, an unbeaten innings of 249 runs came from his bat.
Earlier, he had spent almost a decade in first-class cricket. Pakistan team never got a chance. It never came to the notice of the selectors. But when he got the chance, he proved that he had been treated unfairly for a decade. Want to call Abid a big length of cricket expert? He is the only cricketer in the history of cricket to have scored a century in both his Test and ODI debuts. His ODI century is against a team like Dubai, Australia. He has already established himself in the history of Pakistan cricket in a very quiet manner.
Abid Ali's career numbers are a testament to the 8,800 runs he has scored in 127 first-class matches, 25 centuries, 35 fifties and an average of 41.31.
Kri/sp-004