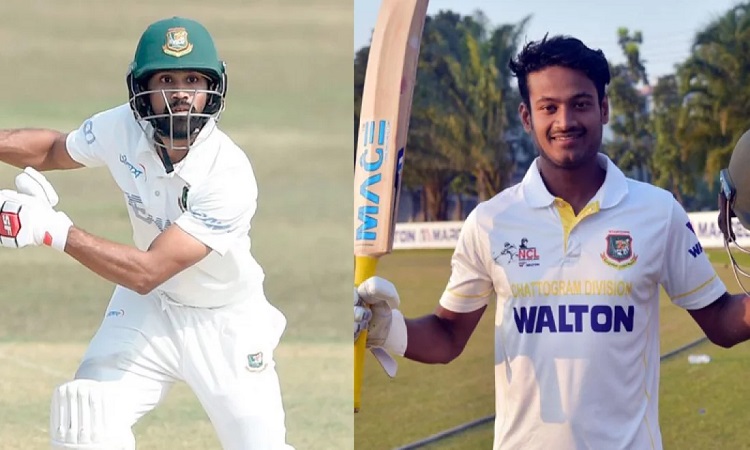 Kriralok Desk: The Pakistan team, which is leading the series, left after optional practice in the morning. Only 5 of their cricketers came to practice. Bangladesh team started training at Sher-e-Bangla Stadium in Mirpur at noon. Shakib Al Hasan came in the morning and batted alone with the net bowlers. After receiving a negative report from Corona, he also joined the team in practice. The coaches spend their busy time in the indoor net with 19 cricketers.
Shakib, Liton Das with Mushfiqur, Bangladesh has got the dependence of the middle order. The team management is looking for a solution to the top order. Which is in a very shaky position. Yesterday (December 2) Naeem Sheikh and Mahmudul Hasan Joy were sent together on the indoor net.
Naeem, who was called up to the Test team after rushing from T20 due to sore throat in the net. He could not do it with the bat. The left-arm opener also failed to play an upper cut on Rezaur Rahman Raja's bouncer. Batting coach Ashwell Prince said something to Naeem. He was then removed and sent to the side net for light knocking.
On the other hand, Mahmudul Hasan Joy went on batting for a long time. According to team sources on Thursday, the team management is now keeping an eye on the right-handed batsman, a member of the youth World Cup winning team. Bangladesh is drawing the top order of Mirpur Test around the victory after Saif Hasan was dropped. Although he was in the team for the Chittagong Test, he did not get a chance in the XI. This young man can make his debut in Mirpur.
There has been talk of sending Liton and Shanto to the opening. However, Liton got a run in the previous Test. So he does not want to change his position. The team does not want to move Shanto from number three. Naeem has made it clear on the net that he is not used to being red. If all goes well, Joy can open with Sadman in Mirpur. Even the injury-free Taskin Ahmed in Mirpur is less likely to play.
Bangladesh wants to play good wickets just like Chittagong in Mirpur in the second Test of the series. The thought of spinning wickets has diminished. Although there are four recognized spinners in the team. Playing on such wickets, the team management wants to gradually prepare the cricketers. Yasir Ali Rabbi, who made his Test debut in Chittagong, also said that he was getting ready to play as the wicket would be.
Kri/sp-001