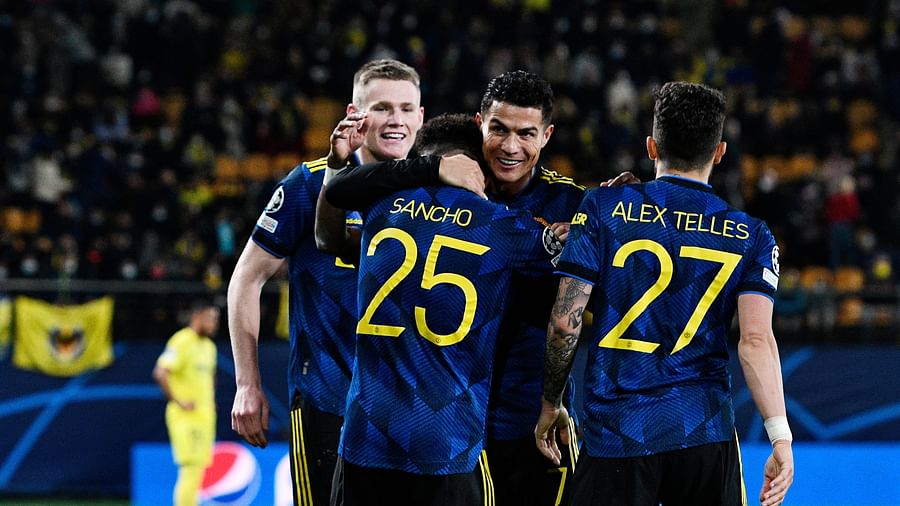 Kriralok Desk: The job is not new for Ronaldo. He has saved the team by scoring a number of times before, under the newly appointed former United coach Ule Gunnar Sulshar. Take the case of the Champions League this time. This time every point in this competition has come from Ronaldo's hand.
Ronaldo scored in each of the two matches against Atalanta, starting with a win and a draw at home to Villarreal, and saved coach Sullivan. There is no Sullivan today, Michael Carrick is in charge, so Ronaldo forgot to score in the Champions League, not at all. Even today, Ronaldo's feet are full of flowers. And it was confirmed that Manchester United will be in the next round. If the best player in the history of the Champions League had not made it to the next round, it would have been an exaggerating!
Manchester United won by 2-0. The goal came from Ronaldo's foot which made it a routine to score in the Champions League, English winger Jadon Sancho also got the goal. Sulshar did not have the courage to play even after buying him with a sky-high transfer fee. As soon as acting manager Carrick came in, Sancho remembered exactly why he had been brought to Old Trafford.
United have played five matches in the Champions League this year. Ronaldo has scored every goal. No one has ever scored five goals in a row for an English club in the first five matches of the Champions League or the European Cup.
Dutch midfielder Donnie von de Beck scored the last goal for United in Sulshar's charge. Like Sancho, De Bic was somehow a Brahmin from Sulshar's plan. Whether or not he scored United's only goal in that 4-1 defeat to Watford, Carrick may have thought today that the midfielder would be able to hold on to that form. This day with Fred and McTomin in the middle, he got a place in the original XI. Anthony Martial was on the offensive side with Sancho and Ronaldo.
However, in the first hour, Villarreal also got a chance to score a few goals. Didn't gain. David Da Heya, a veteran of United, came forward as a savior.
Though Villarreal waited for 78 minutes, it was no more possible for them to hold on for some more time. French midfielder Etienne Capu lost the ball in midfield due to the press of United's Brazilian midfielder Fred. From there the ball goes to Ronaldo in front. Ronaldo beat Villarreal's goalkeeper with a great chip.
Sancho's goal in the 90th minute was the result of a great counter-attack. The ball came to the feet of Bruno Fernandez through McMinn, Rashford, Ronaldo. From there Sancho doubled the lead with a powerful right-footed shot from the ball. And it is certain that United is going to the next round from the top of the group.
Kri/sp-001