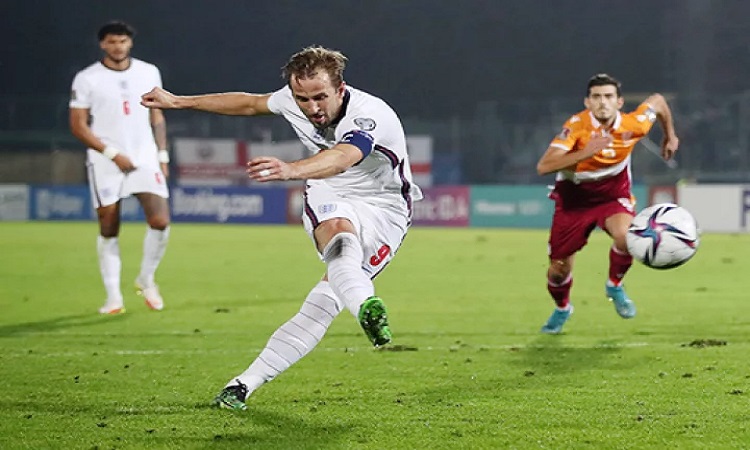 Kriralok Desk: England lost a relatively weak opponent, San Marino, 10-0. With this, the English also confirmed the ticket for the 2022 Qatar World Cup. This is the first time since 1964 that they have scored a record double digit goal in the opponent's net.
Euro runners-up face San Marino in a World Cup qualifier on Monday (November 15) night in Bangladesh. England went ahead 6-0 in the first half. Captain Harry Kane scored four goals including a hat trick.
With this, the current English captain has risen to the top three in the list of top scorers in the history of England along with the legendary Gary Lineker. At the moment, both of them have scored 48 goals. At the same time, Harry Kane set a new record of 13 goals for England with two hat-tricks in a calendar year. Maguire, Fabry, Smith Rowe, Mings, Abraham and Saka have scored the remaining six goals for the team.
Kri/sp-003